Family Law Firm, Morristown, New Jersey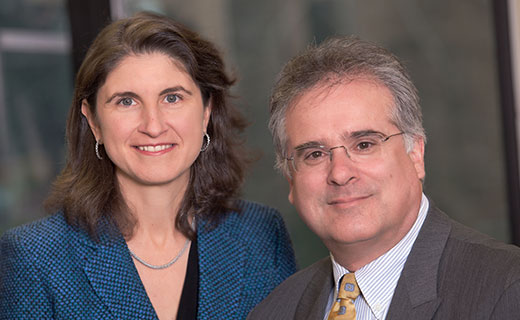 Specialists in Family Law
Divorce and family law issues can be stressful for you and your family. It is important to carefully choose the right attorney to guide you through the process. We care about your financial future and helping you to reach your goals. Our focus is to give you our full attention, and encourage you to ask questions as we take the time to answer them. We are leading family law specialists in Northern New Jersey. At Pallarino & Bogan, we pride ourselves in tackling complex problems and using our creativity and experience to craft solutions that are practical for you and your family. Our team will work with you to develop a strategy tailored to your specific goals. Since every case is unique, we advise you every step of the way so that you can make informed decisions. As litigators and mediators we work hard for you. Whether your goal is preserving particular assets, custody of your children or an efficient resolution to the process, we will advocate for you so that you are able to achieve the best result for you and your family. Your family deserves the best attorneys to successfully advocate, litigate, and mediate through your financial situation. If you want to be confident that you have hired the right attorney, call us and schedule an appointment today.
Our firm handles the most complex family law cases which often involve custody and parenting time experts, business valuation experts, real property appraisals, and vocational experts. We also have experience with difficult cases involving drug and alcohol addiction, mental illness and domestic violence. Whether you are seeking guidance in a simple divorce or for a complicated family law issue, Pallarino & Bogan has experienced and talented attorneys to assist you.
Personalized Attention
The benefit of working with Pallarino & Bogan is the personal attention you receive. We remain intimately involved in our clients' cases. We are accessible to you from start to finish. Many of our clients who have worked with other law firms are surprised by how we sit down with our clients and actually explain to them everything that is happening in their divorce, alimony, or child custody and parenting time proceedings.
We work with you to develop a strategy for your case that is in line with your overall goals. If your goals are unrealistic or unattainable, we will tell you. We avoid wasting your time and money on approaches that have little chance of being successful or of assisting you in reaching your goals.
At Pallarino & Bogan, L.L.P., we pride ourselves in taking the time to answer all of your questions. After learning what matters most to you and advising you about your options, our lawyers will help you make the decisions about your case. For legal help with your family law issue, call our Morristown, New Jersey, office, or contact us online.
Contact Us ∙ 973-539-1140
Put our 45 combined years of experience to work for you. When you want to take control of your family law issue, either call our Morris County offices, or contact us online.